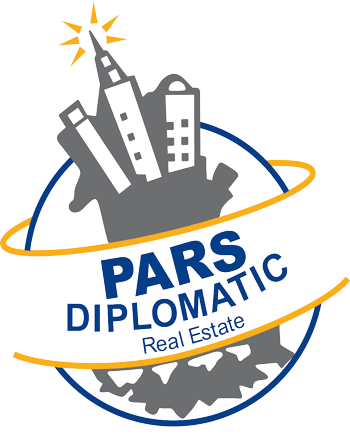 The Best Consultation, The Best services, The Best Result
It is our pleasure to introduce Pars Diplomatic Real Estate. With official experience in giving services to embassies, Diplomats, International Companies in Iran and also Organizations. Regarding to your requirements, we offer you all kinds of furnished & unfurnished villas, apartments, offices & Commercial properties throughout the country for sale or renting. We are ready to give you the best services.
Following are some of the Embassies & Companies, that took full advantages of our services;
Embassies of Australia, Austria, Brazil, Ghana, Syria, Afghanistan, France, Greece, Libya, Azerbaijan, Tajikistan, Portugal, Pakistan, Czech Republic, Lebanon, Kuwait, Qatar, Aljazeera, Mexico, Denmark, Norway, Brunei, Slovenia, Iraq, Zimbabwe,  Sweden, Venezuela, Turkey, Bahrain, South Korea, Spain, Hungary, Oman, Jordan, Mali, Ireland, India, Germany, China, Finland, Sri Lanka, Philippines, Senegal, Sudan, Yemen, South Africa, Egypt, Sierra Leone, Kazakhstan, Kyrgyz, New Zealand, Italy, Nederland, Belgium, Slovak …
And also has pleasure of working with UNESCO, The United Nations Organization (UN), UNODC, UNDP, WHO, UNICEF, TIM Company, Turkish Airline, Pegasus Airline, Gulf Air, Lufthansa, Austrian Airline, Qatar Airline, Bosch, Borusan Lojistic, Koc Holding, Caterpillar, LG, Samsung, Nova, Schell, KOTRA, BAT, CNPC, Siemens, Ericson, Iran cell, Mitsui, Mitsubishi, KCC, Hyusong, Tetra Pack, JGC, Nokia, Huawei, EVYAP, DNO, Peugeot, Henkel, Jetro, Metka, Nestle, Daelim, Renault, Hayat Holding, Modern Everest,Novo Nordisk, Nox, Citroen…& also Yunus Emre Turkish Languages School, French schools, Italian Schools,…..
Mr. Davood Tahmasebpour, Pars Diplomatic Real Estate CEO is also the  managing director of our related subsidiary companies. He is also giving advice to Turkish companies and organizations as well.