In this post, we will introduce you some of the most popular foods and restaurants in Tehran. As a foreigner, if you intend to travel to Tehran and want to choose a good restaurant and eat an Iranian food, this post will be very useful for you.
Some of the famous Iranian foods
We all know that every country has its own kinds of foods and drinks harmonized with its culture. Iran is a unique country because of the variety of nations and different cultures. Besides rice, vegetables, and fruits, spices like saffron, cinnamon, cardamom and green herbs play an important role.
Therefore, if you're a fan of food tourism and visiting Iran, knowing the best Iranian food can help you a lot in choosing what to try while you're sitting in a restaurant with a grumpy waiter beside your table. There are some Iranian foods which are famous worldwide.
Different types of Kebab (Lamb, Chicken, Lamb Liver and Ground Meat)
Iranian people are interested in Kebab a lot. They consider it a luxurious delicious food and serve it at special occasions and ceremonies. Kebabs have more varieties than you might think, for example Jooje Kebab which is chicken meat, Koobideh Kebab, Shishlik, Chenjeh kebab, Barg Kebab, etc. There is also a special type of Kebab, Torsh Kebab which has a unique taste which you can try it only in Iran.
Tahchin is an Iranian rice cake that includes rice, yogurt, saffron, egg, and chicken fillets. Tahchin is composed of two different parts: The thin Tahdig part which includes the chicken fillets, saffron, and other ingredients at the bottom of the cooking pot and the second part which is the white rice. It has a golden crispy crust which is very popular among Iranians.
Khoresht-e fesenjan (Pomegranate Walnut Stew)
This iconic stew, an essential part of every Persian wedding menu, Khoresht-e fesenjan traditionally made with duck, this dish also works well with chicken or lamb. The distinctive flavor combines the nutty taste of ground walnuts with the sweet and sour flavor of pomegranate syrup.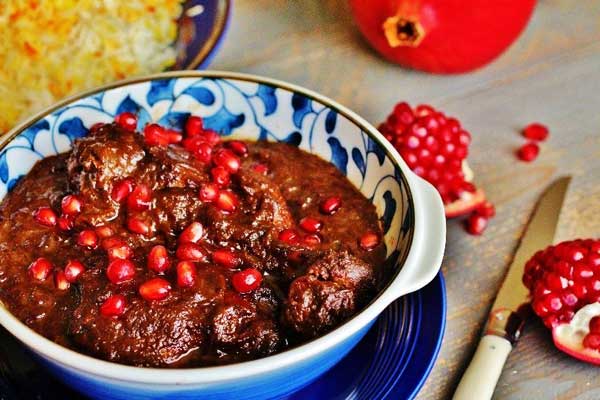 Khoresht-e gheimeh is a beef and split pea stew made with dried limes and cooked in a tomato base, usually served with fried potatoes on the top. The combination of meat and pulses, served with rice, provides a nutritious meal.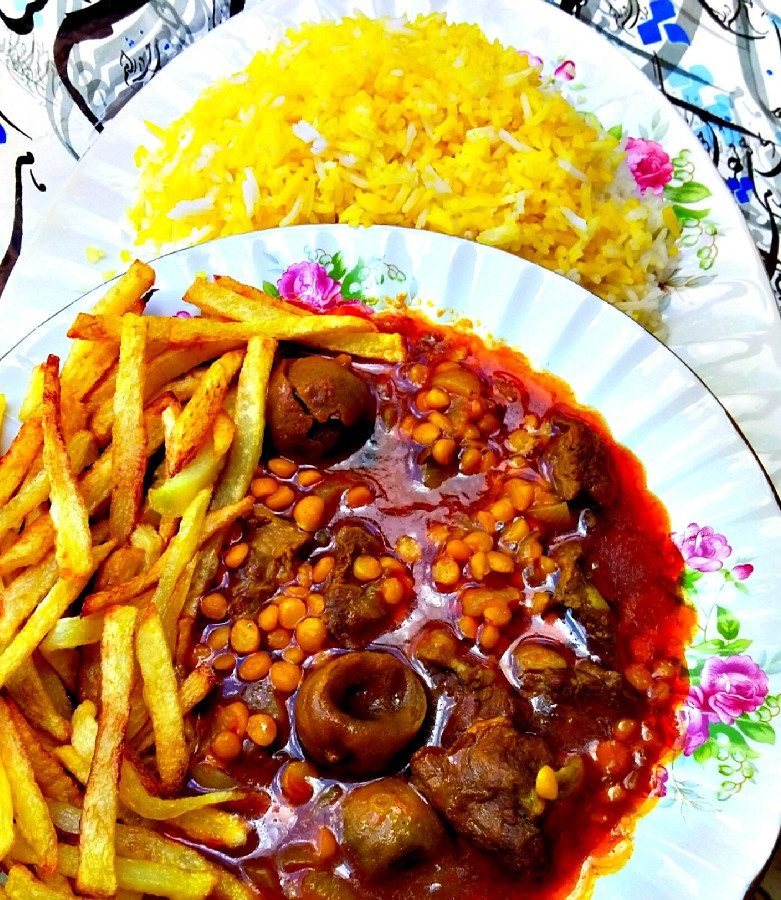 Ghormeh Sabzi is one of the best Iranian foods with a worldwide reputation which is served with rice. You have probably tasted it in Iranian restaurants around the world but the best version of it made in Iran is totally different because of the fresh ingredients. It is a dish made from fresh herbs, onions, beans, meat and special Iranian spices. You can find it in pretty much every Iranian restaurant but we suggest you try the southern version of it.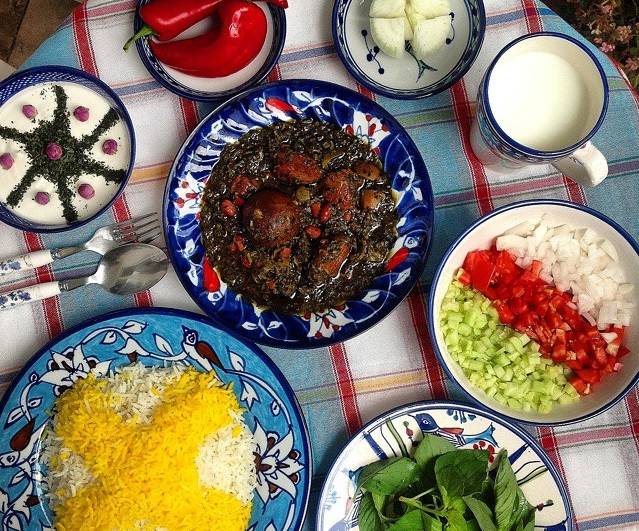 The sweet and sour flavor of zereshk (barberries) and the glistening ruby red berries set against the white and saffron tinged grains make this a feast for the taste buds and the eyes. Zereshk polo is served at weddings and other celebrations because it is impressive and easy to make in large quantities. It is usually served with chicken, but it is also delicious with Saffron yogurt lamb.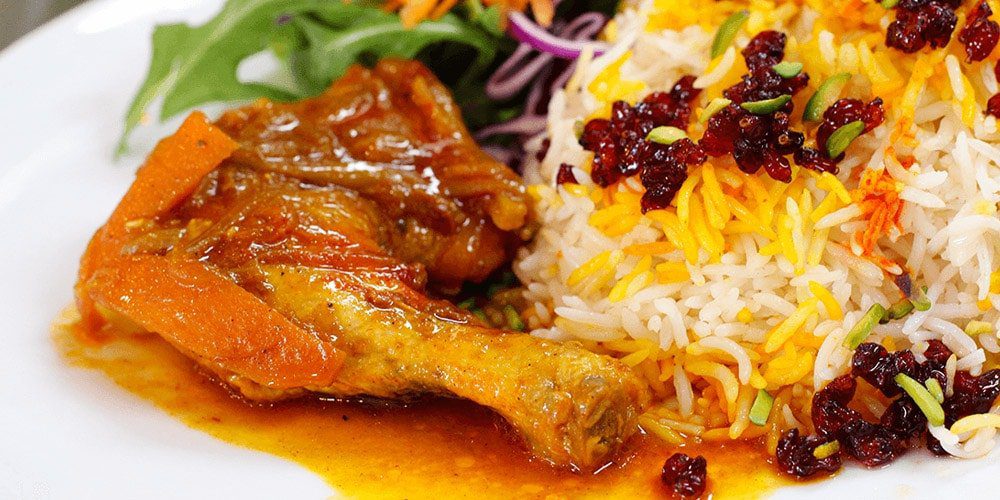 Dolmeh Bargeh Mo (Stuffed Grape Leaves)
Stuffed grape leaves are very popular in the Middle Eastern and Mediterranean cuisine.  Persian grape leaves are usually stuffed with ground beef and rice. I have always loved stuffed grape leaves and have fond memories of my grandmother making huge pots of it.
But I have to tell you, they are worth every bit of the effort!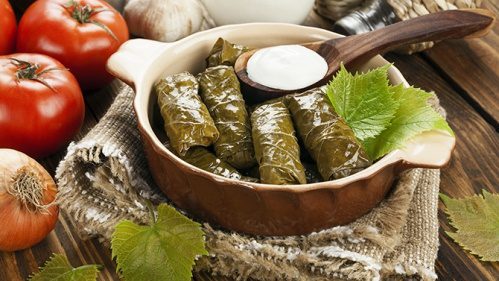 Also known as 'Abgoosht', this meat and bean broth dish dates back hundreds of years. It is essentially a stew made up of lamb and chickpeas with a tomato base. It is usually served in a stone dish called a Dizi – hence the name is Dizi.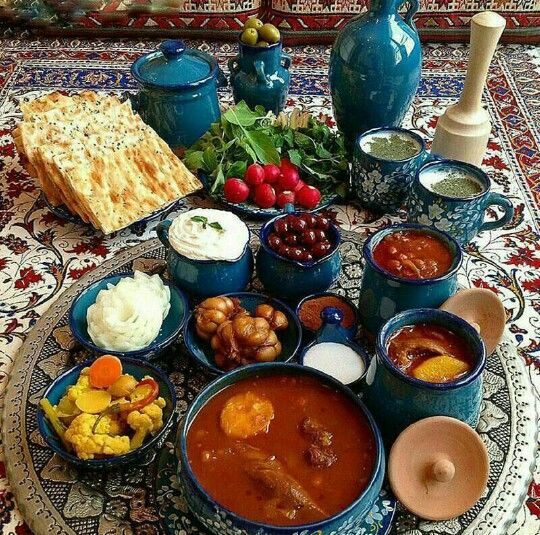 Some of the famous Tehran restaurants 
This restaurant is an excellent luxury Persian restaurant in Tehran, where is big and stylish and suitable for family gatherings. All staffs are very polite, attending and accommodating. Its food is very good, delicious and of good quality. There are  The restaurant interior is beautifully decorated. The have a live music performance on Friday nights. It has also great atmosphere, big balcony and gorgeous design. You can enjoy view of the Tehran city. The food was great, and they other than kebabs, they have steaks and fishes as well.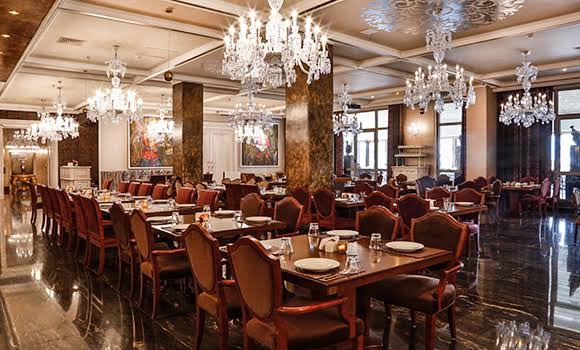 Leon is a group of Italian restaurants with three locations across Tehran. It has a romantic yet chic ambiance typified by its upscale design and beautifully presented dishes. The contemporary restaurant group began life back in the mid-1960s but underwent a revamp in 2010 and now boasts of exquisite surroundings and an updated menu full of authentic Italian dishes. This restaurant has 5 branches in Tehran.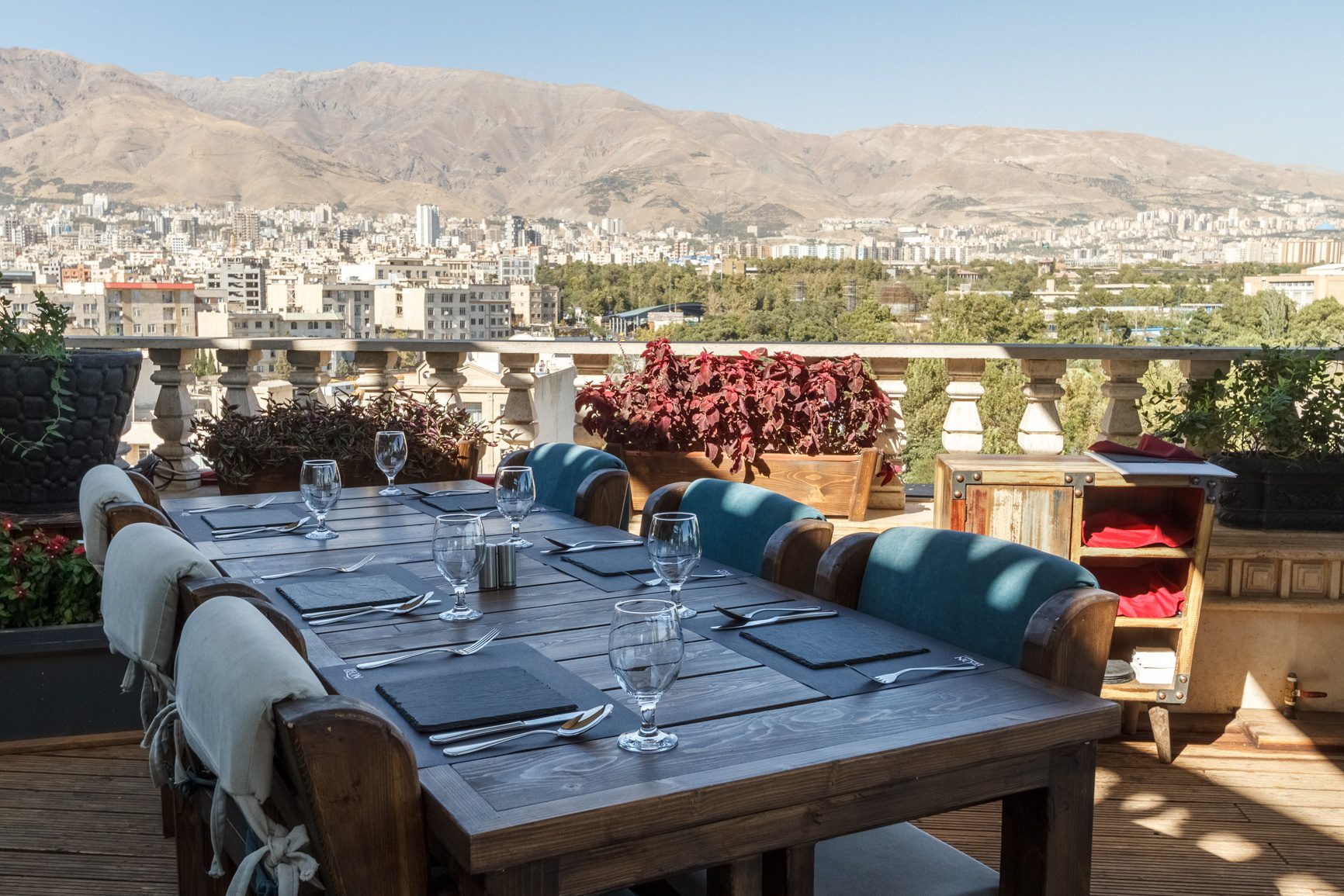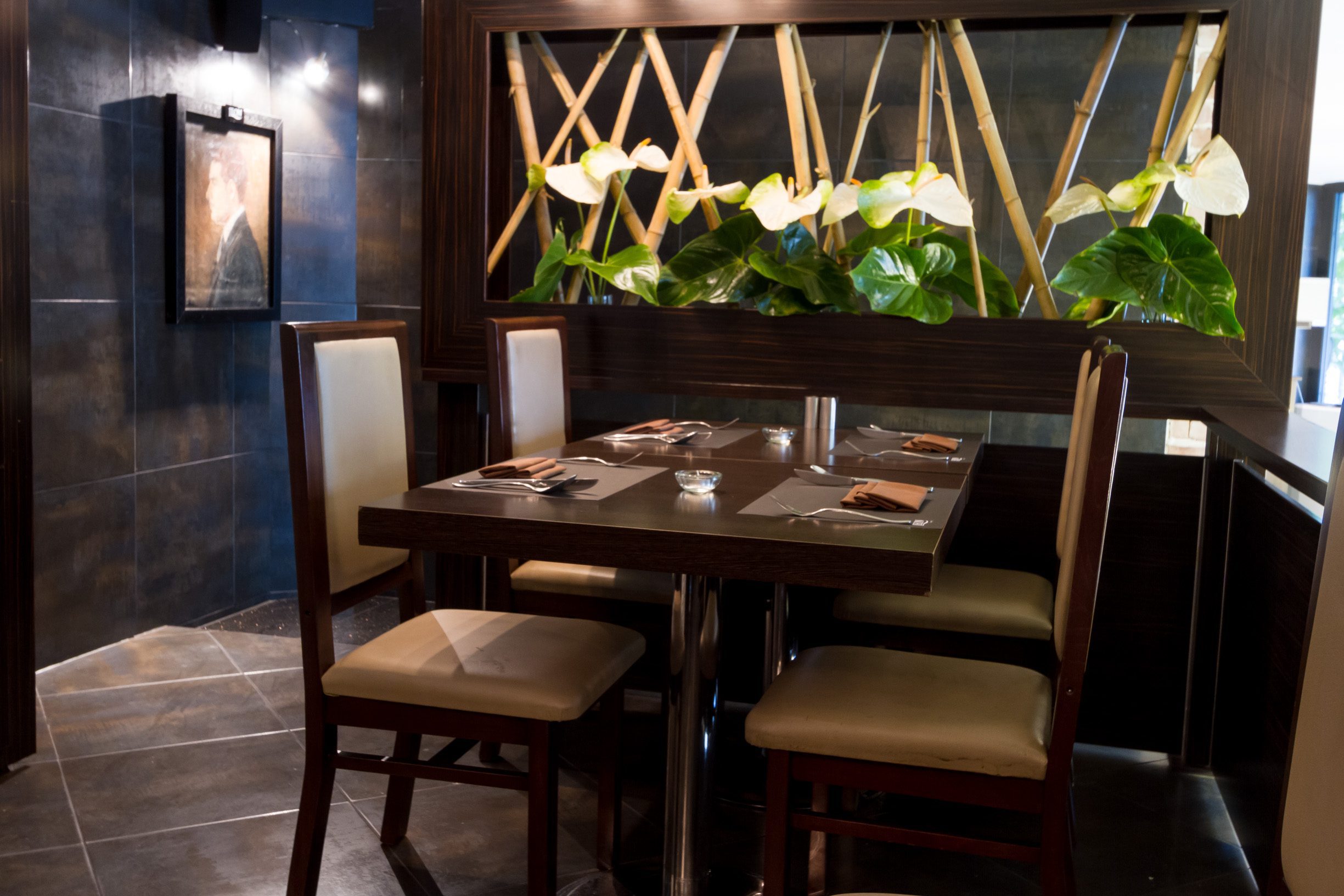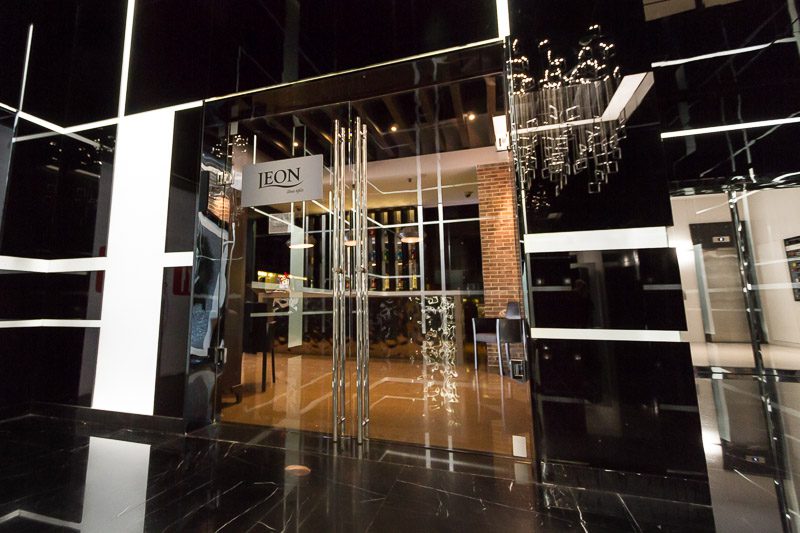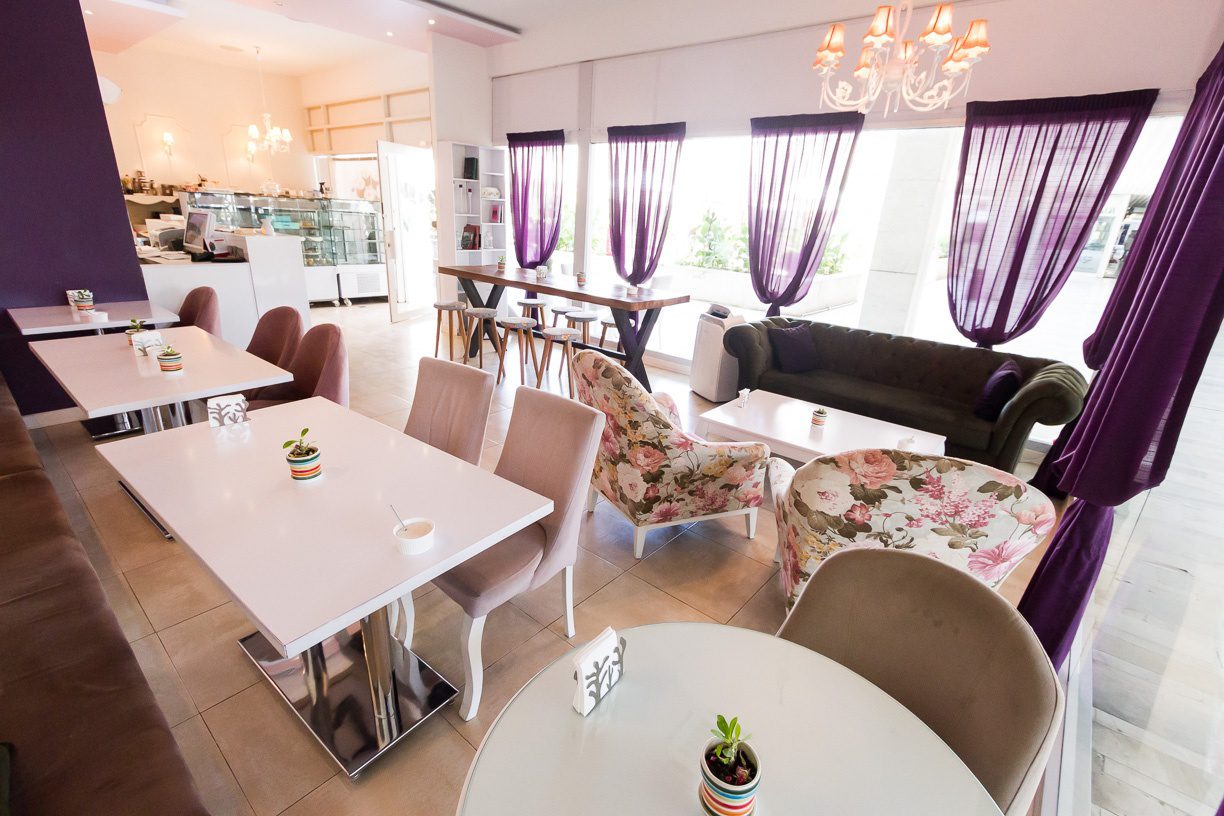 Divan
To enjoy modern Persian cuisine in stylish surroundings, look no further than Divan. The restaurant interior is dominated by a bold black and white theme, as well as colorful Persian artwork and beautiful contemporary lighting – and above all, stunning views of the breath-taking Alborz Mountains in the distance. Alternatively, try one of Divan's recommended dishes, such as its oven-roasted quail in a lemon marinade served with couscous.
Bix is part of one of Tehran's most successful and well-known restaurant companies, Monsoon Group, and was established as a local counterpart to the increasingly trendy Californian cuisine. Its interior is equally fresh and modern with vibrant, red sofa-style seating complemented by grey marble floors, a pristine stainless steel bar area and contemporary lighting. Outside, Bix features a pretty courtyard area with white raffia furniture and huge parasols, perfect for an evening al fresco meal.
Kenzo is Japanese Restaurant located in heart of Tehran, Capital of Iran, with a variety of beautiful dining spaces to choose from, and dishes that will delight the palate, Kenzo is sure to impress. Low light and textured walls create a sumptuous ambiance, perfect for entertaining.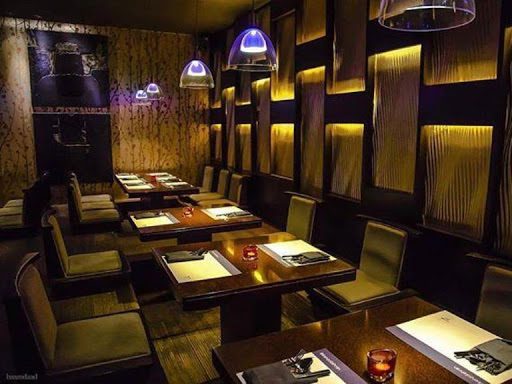 With a diverse menu, including middle eastern foods, Afghani, Lebanese, and of course traditional Iranian food, Kubaba restaurant has found its way to the list of the best places to eat in Tehran. You will enjoy the great atmosphere and modern design of Kubaba Restaurant in addition to the well-trained staff and the amazing food. This restaurants has 2 branches.
In the grand bazaar of Tehran, located by the main entrance on Panzdah-e Khordad, you will get to Moslem restaurant which locals believe, "shows the path to redemption". This phenomenal restaurant is probably the most popular place to eat not only in the Bazaar, but also in the whole metropolis of Tehran.
Nayeb Restaurant is one of the oldest and most prestigious restaurants in the capital. Nayeb restaurant has many branches all over Tehran, but the best one is located in Vozara.
Without any exaggerations, Hani Parseh restaurant is the best self-service restaurant of Iran by providing different types of Persian foods. As soon as entering the restaurant, you should stand in lines of choosing your desired food, sweet, beverage and appetizers. Hani Parseh will provide you with high quality foods within a beautiful circumstance.
Hestooran is a genuine Iranian restaurant which offers the best Iranian dishes and special meals regarding any taste and different culture. If you are looking for the best place to have a nice time and nice food, there is no better place than Hestooran where prepare a real comfort and wonderful atmosphere to spend time in peace and take a deep breath of relief far away from everyday life. This restaurant provides you with a different experience of Iranian hospitality, serving traditional dishes from various parts of Iran, in a surrounding with the feel of old households of Tehran, in a world class standard.
Aren't you familiar with Iranian architecture and ancient architectural art and science? Or don't you know you may like it or not? Don't worry. This place with rich architectural design will serve everyone taste. And maybe you will become even passionate about ancient Iranian architecture due to the beautiful, amazing and wonderful decoration of Hestooran.