If sport is one of important part of your life, you may prefer a place or neighborhood for living where is close to sport complex which has your favorite sport. Since Pars Diplomatic real state consultants care about the lifestyle of their clients, therefore, we will make you familiar with some professional and popular sport complex in north of Tehran. Since our foreign clients pay lots of attention to quality of the sport places, so we will introduce high quality sport complex with the highest standards.
This complex because of its geographical location, has pleasant weather of north of Tehran. Its southern gate is located in Niayesh highway, its eastern gate is located next to Mellat Park, Its western gate is located on Seoul Street and its northern gate is located on Tehran International Fair Street.  The size of this complex is about 1,000,000 Sq.m and it is one of the most important sport complexes in Iran and Middle East. The complex hosts about 10,000 people daily who participate in different activities.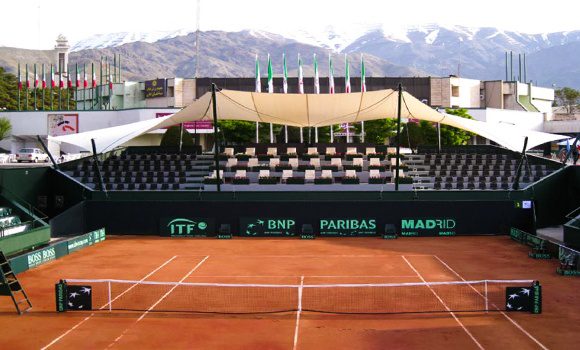 Enghelab Sport Complex has many different sport places which cause different people with different interests and tastes use this complex. Below is some:
Enghlab Complex which consists of 30 tennis courts with red soil is the biggest one in the Middle East.
Health Road (Walking Road) of Enghelab Sport Complex
The Health road of this complex is about 2500 meter which consists of the golf course. The golf course and the tall green trees along this road make this road to the pleasant place for taking a walk.
4-season Swimming Pool for Men
This pool is very clean and professional and consists of Jacuzzi, sauna, restaurant, massage room, traditional bathroom, children pool with presence of professional lifeguards and swimming instructors.
Enghlab Bowling club is the biggest club in Iran which has many amenities. The club is very modern and all the equipment imported from Italy.
The pool is four seasonal and consists of gym saloon, indoor and outdoor pool, Turkish bathroom, traditional bathroom, massage room, steam and dry sauna, Jacuzzi, professional water refinery which make it unique.
Enghlab Paintball is the first indoor paintball saloon which is received the A ranking to itself. This complex consists of river, cave, wooden bridge and 30 rooms for hiding and sandy floor which makes it more attractive. It is 3500 Sq.m in 3 floors and is one of the biggest paintball saloons in the world.
The billiard hall of Enghelab Complex is built on the 500 Sq.m lands which have 12 Eight ball pools and 8 Snooker pools. It also has the billiard hall for women.
The skate rink is located on southern part of Enghelab sport complex.
The football field is covered by the natural grass. It also has two smaller fields.
Soccer (Football) Field with Astroturf
There are two small and two big fields which are covered by Astroturf.
Enghelab Sport complex consider three saloons for basketball players.
Enghelab Sport Complex has two separate squash courts for men and women which are the host for squash tournaments annually.
Oxygen gym provides the opportunities for their customers to use the highest level of exercising, sport and health services just with registering the nearest Oxygen gym. Oxygen Gym Group consists of amenities like sauna, Jacuzzi, café the most modern and functional fitness and excursing equipments.
Branches of Oxygen Gym Groups: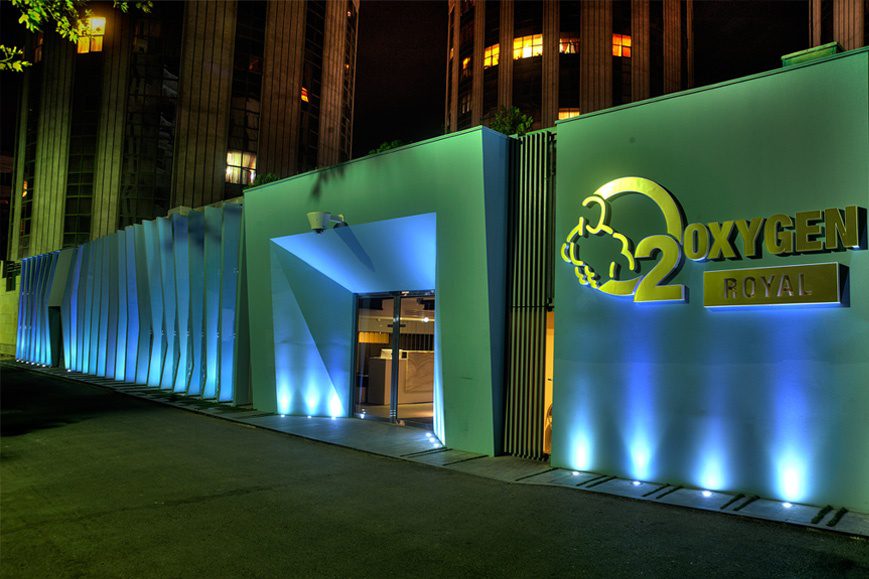 Address: Banafsheh St., Sarallah St., Moghadas Ardebili St., Zafaraniyeh, Tehran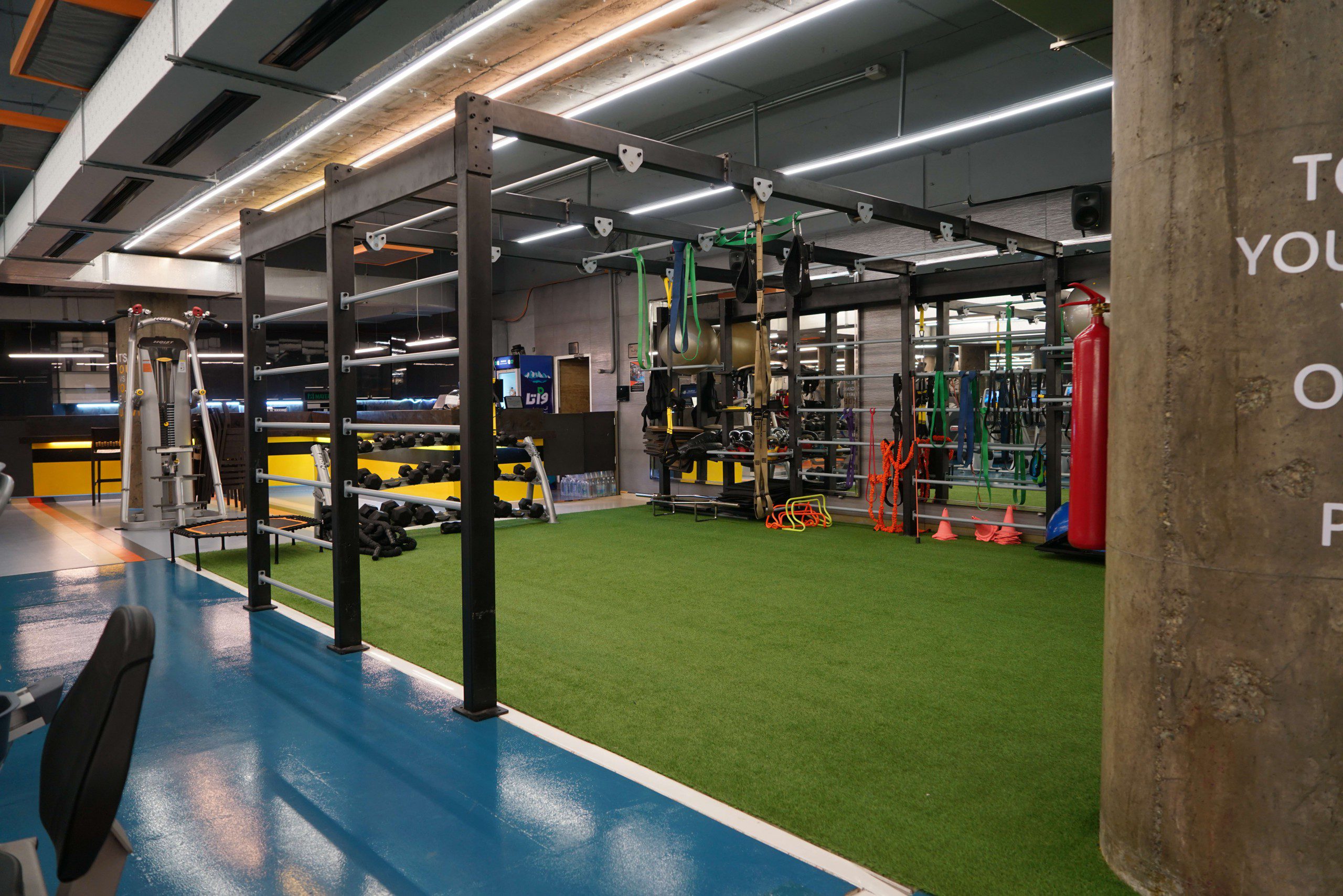 Address: Next to Sobhan Commercial Complex, Taheri St., Shahid Mirzapour (Soheil) St., Sadr overpass, Shariati Ave.,
Address: No.58, above Laleh Hospital, Simaye Iran, Shahrak-e Gharb
Address: Enghelab Sport Complex, at the beginning of Niayesh highway, Valiasr St.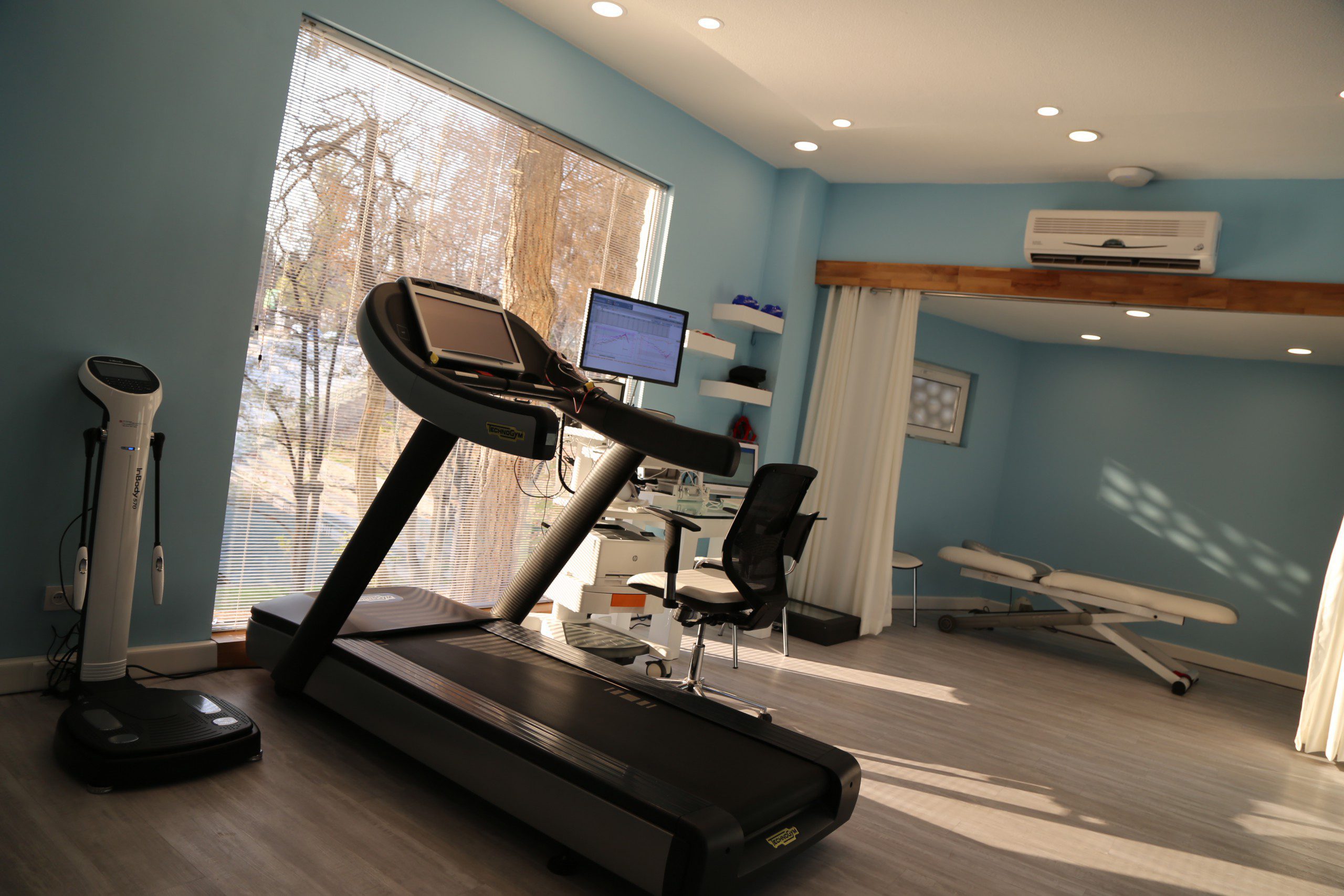 Address: Enghelab Sport Complex St., Northern Seoul St., at the beginning of Niayesh Highway, Valiasr Ave. Tehran
This gym saloon is 900 Sq.m which is equipped with modern fitness equipment. In this gym, you will exercise and work with the most professional, well known and experienced trainer and instructors. Beside its modern equipment, this gym has also good café which serve diet food and private parking.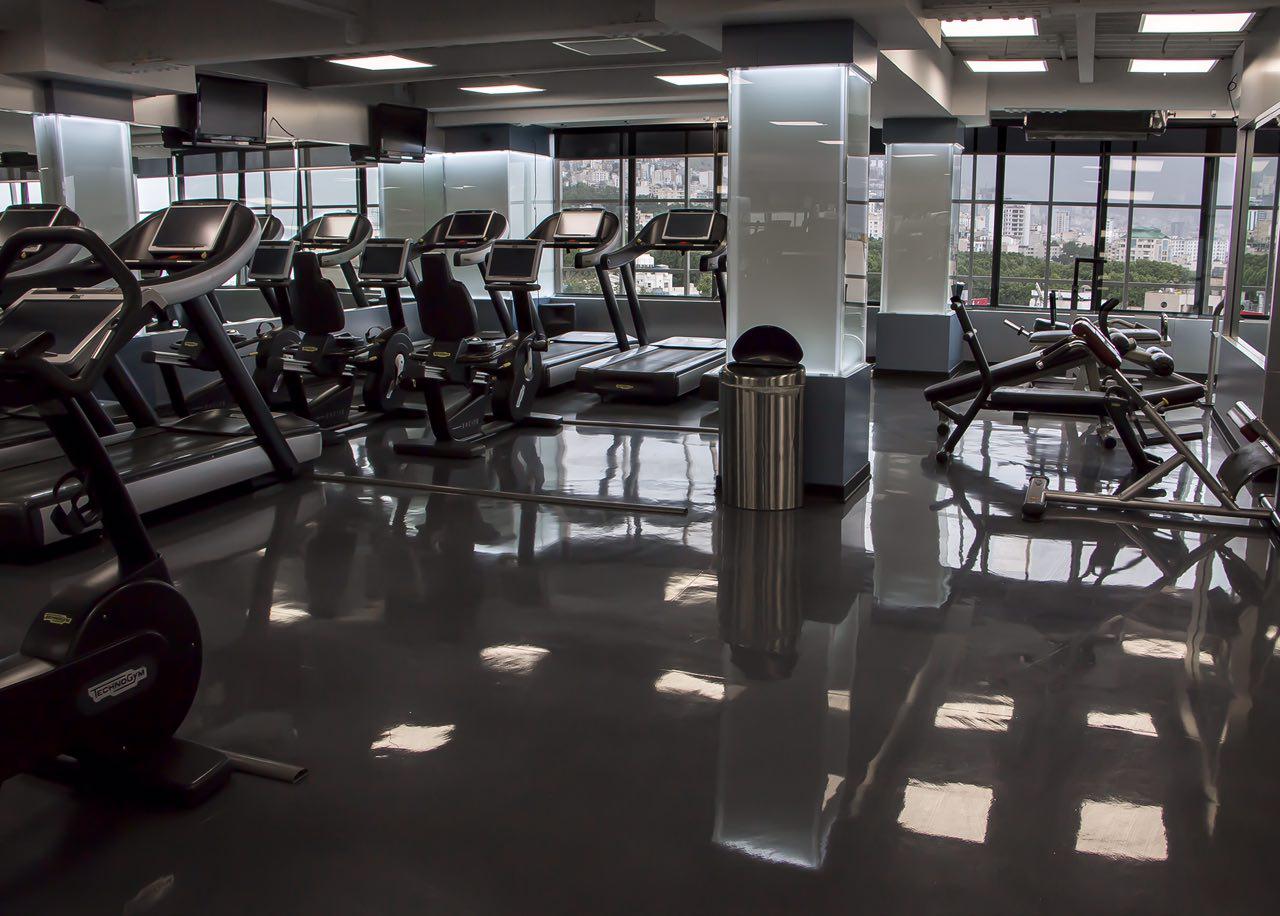 Address: 7th floor (last floor), Bamik Shopping center, opposite of Taheri St., Asef conjunction, Zafaraniyeh, Tehran
4. Rata Gym
This club has a collection of the most experienced and best coaches of the Physical Education Federation. All the sports there, including advanced aerobics, hip hop aerobics, aerobic fitness, Aerobic Zumba, Spinning, fitness, Jim Ball, Boot Camp, Fat Burning have their own professional specialist trainer and instructors.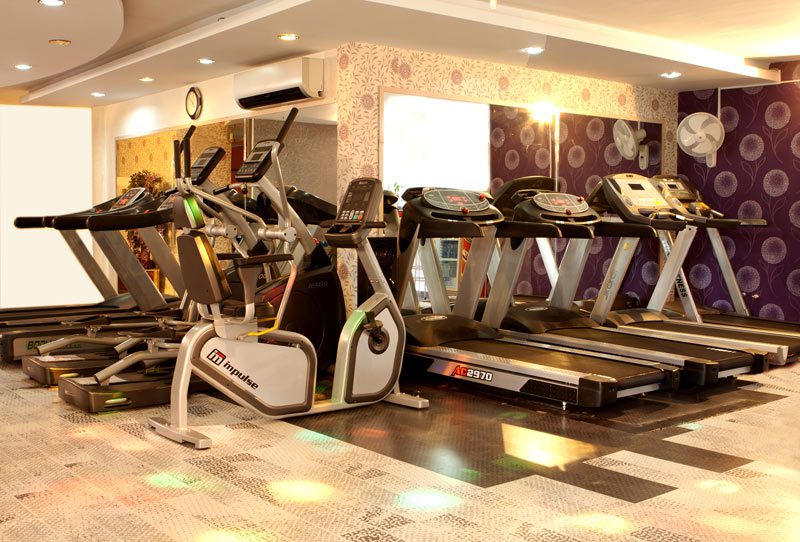 Address: Rata Gym, No.8, Western Lavasani St., Northern Kamranieh, Tehran
VIVA women's health complex, with kid's land for kids and teens, provides a very friendly, family-friendly and intimate atmosphere for their respectful customers. Unique facilities and services, the presence of top coaches and expert and professional staff and practical equipment make this gym a great place for motivated athletes.Viva sport complex has group exercising saloons and a gym with modern equipment. The Viva gym also has a stationary bike lounge (Spinning – RPM) with a very exciting atmosphere.Slimming, massage, and expert nutrition department with the best LPG device are other advantages of Viva health complex.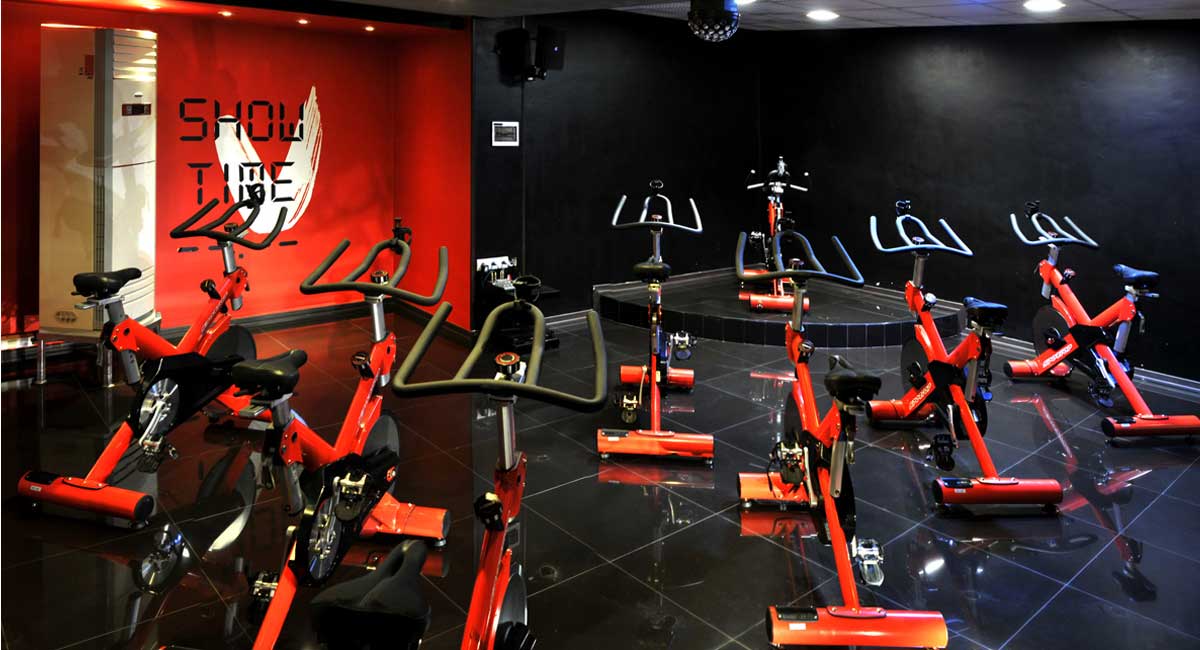 Address: No.10, on the corner of 9th St., Feizieh St., opposite of Niavaran Police station, Niavaran
6. Hero Sports Complex
 It is one of the best equipped and the best sports complex for women in Farmanieh neighborhood, Tehran. This sport complex was founded with the aim of providing health and sports services to the ladies of the highest level. Hero sports complex, with the help of experts and well-trained coaches along with the most advanced sports facilities and equipment, has taken an important step towards achieving the health of the sport fans. It also has a cozy restaurant and café. This sport complex has amenities like:1. Aerobic, Pilates, Yoga and Zumba courses from introductory to advanced 2. Aerial Dance and Chair Dance courses for the first time in Iran
Several well-equipped lounges including a fitness center, a fully equipped bike spinning lounge and a fully equipped solarium

Massage services including Thai, Slimming, Swedish massage, relaxation and Spa services.
Address: No.2, Izad deadend, 7th Abkooh, Pourdad St., Aghaee St., Farmanieh, Tehran
7. Palladium Fitness Club
The gym of this fitness sport complex is spacious & clear. The arrangement of fitness equipment is also very good and there is space between them. It is possible to enjoy a panoramic view of great Tehran while running, weightlifting, doing group sports or swimming. Palladium is equipped with a Cross Fit exercise track. Group classes such as TRX, Spinning, bodybuilding, Pilates, boot camp and yoga are also offered. With a relaxing and refreshing atmosphere, the complex offers a variety of massages by professional massagers. The good news is that the Buffet and restaurant has so many healthy and fresh foods and juices which are very healthy and is made by organic ingredients that guarantee your health.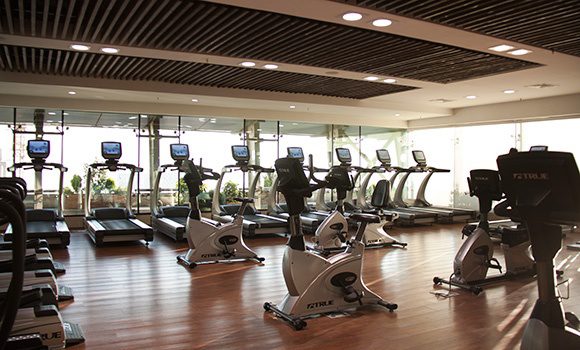 Address: Palladium Shopping Center, Alef Square, Moghadas Ardabili St., Tehran