Are you planning to rent an apartment in Zafaraniyeh neighborhood, Tehran? Also, do you not have enough information about this neighborhood, the characteristics of the buildings in this neighborhood and the brand buildings in it? Please read this post before taking any action.
Features of Zafaraniyeh neighborhood
Zafaraniyeh neighborhood is an affluent neighborhood in the north of Tehran, Iran. The name's origin lays on the fact that it was the residence of many saffron traders long time ago, thus the name is Zafaraniyeh.
Zafaraniyeh is one of Tehran's safest and most heavily guarded neighborhood. This neighborhood are home of many Embassies, Ambassadorial residences and Iranian's head of state who reside here.
There is also a synagogue in this neighborhood. The area is classed as being the best and most expensive area of Tehran, with many wealthy Iranians and non-Iranians living here. It has many Billionaires and Millionaires and many of the residents also live abroad.
Geographical Location
The Moghaddas Ardabili Street connects Zafaraniyeh to Velenjak from east and to Valiasr Street and Elahieh from west. Zafaraniyeh neighborhood has good access to main highways like Chamran highway. In addition, it has very direct access to Mahmoodiyeh neighborhood.
Main Streets and Squares
Zafaraniyeh St.

Moghaddas Ardebili St.

Asef St.

Alef Blvd

Alef Sq.

Asef Sq.
Important Places
The Sa'dabad Complex is situated at the end of Zafaraniyeh street, which also contains a cultural house. The complex includes more than 180 hectares of natural forest, streets, Qantas, galleries, and museums. Large parts of the complex are museums, which are accessible to visitors. The complex is operated by the Cultural Heritage Organization of Iran which is responsible for most of the artifacts, locations, and cultural aspects of the country.
One of the most beautiful museum in this neighborhood is Time Museum. Time museum is the first museum of its kind in Iran and one of the C.I.M museums that inaugurated in 15th June 1999. In addition, to precious objects including old clocks and watches that are in display in the museum , the building is one of the masterpieces of the Iranian architecture.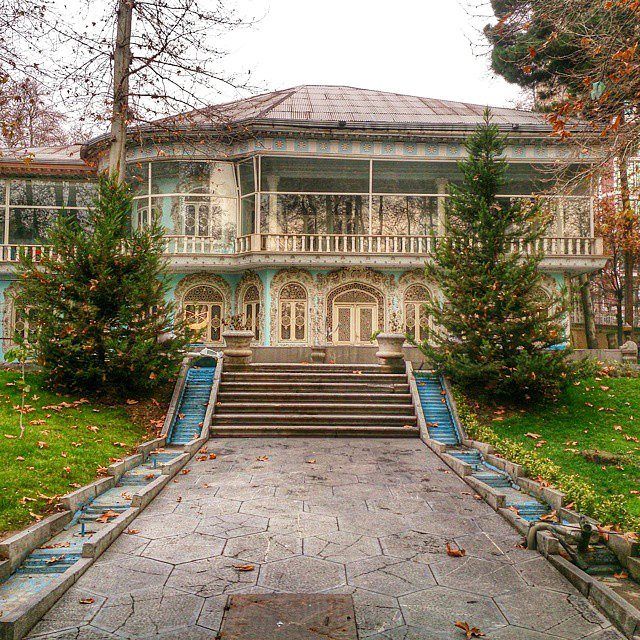 The Zafaraniyeh Observatory is the first astronomy training center in Iran to work with children and adolescents. The center was opened in 1988 & has grown to include a large number of amateur astronomy enthusiasts who are not necessarily children and adolescents. Many Iranian centers of amateur astronomy have been modeled and even trained by this center.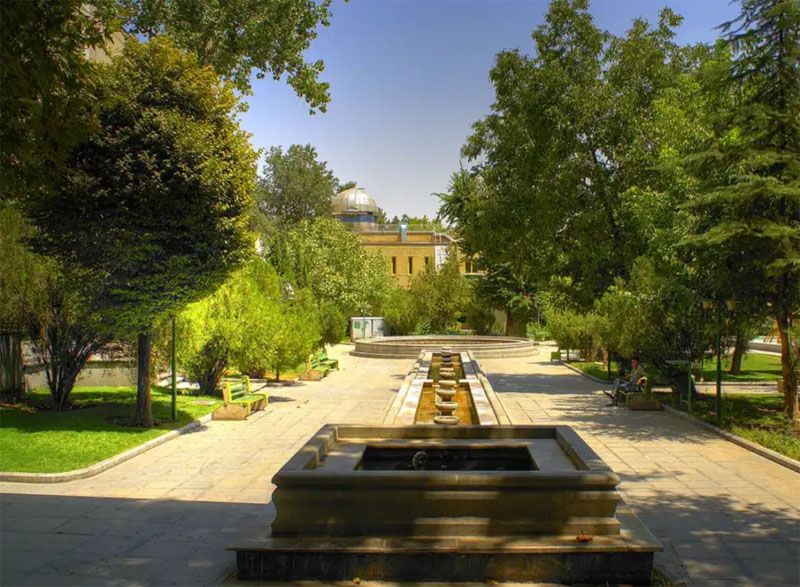 Weather and Parks
Since Zafaraniyeh neighborhood is located very close to the mountain so it has a mild mountainous climate & pleasant weather especially in spring & summer. Because of the good weather in this neighborhood you can find many green spaces & parks in this area such as Zafaraniyeh Park, Velenjak Park, Arghavan Park & Health park etc …
Shopping Centers
It is near the longest city road in Asia, Valiasr Street. This area of Valiasr street has many boutiques & shops. Some of the great Zafaraniyeh Shopping Malls and Centers are:
Zafaraniyeh plaza

Palladium mall

Parmis commercial complex

Zafaraniyeh Bamik complex

Galeria complex etc …
In this neighborhood you can find many special restaurants & cozy cafes where are suitable for enjoying your free time.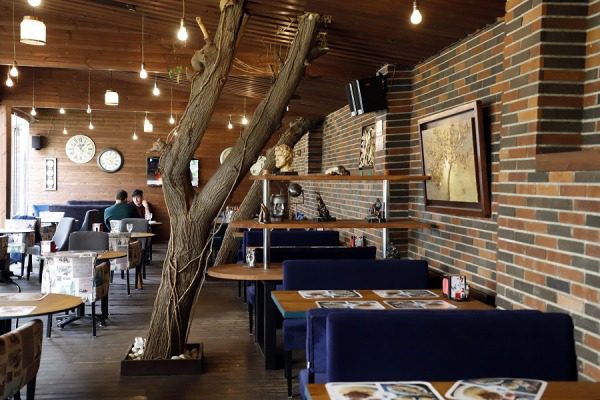 Public Transportation
The nearest metro station to Zafaraniyeh is Tajrish Metro Station, which is easily accessible by taxis. Zafaraniyah neighborhood has taxi lines and you can easily access these public vehicles throughout the neighborhood. Velenjak's taxis also pass through this neighborhood.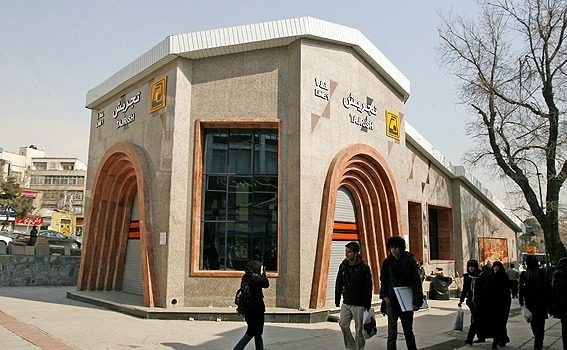 Zafaraniyeh apartments special features
Zafaraniyah, due to its geographical location and urban architecture, many important offices and places has been made there. The most important places in the neighborhood are the National Elite Foundation, Museum of Time, Shemiranat Governorate, Special Clerical Court, Embassy of South Africa, Belarus, Yemen, Vietnam and Brazil, to name a few. The Sa'adabad Palace Museum has also contributed to Zafaraniyeh climate.
You can find different monthly rent in this neighborhood, from US$ 800 monthly to US$ 20000, depending on the type of the building, the size and its quality.
To name some famous building in Zafaraniyeh we can name Amitis, Behesht, Diplomat, Sad Gol, to name a few.
You can find both classical and modern architecture of buildings and apartments in Zafaraniyeh. There are also furnished, unfurnished and semi furnished apartments here. You can find old villas which have been renovated completely.
For foreigners who look for 70 Sq.m apartments to 1000 Sq.m apartments are many apartments, furnished or unfurnished.
Who the Zafaraniyeh neighborhood is suitable for him for renting apartment?
It should be mentioned that because of the safety, high quality apartments, furnished apartments and also many shopping centers, Zafaraniyeh is suitable for foreigners and expatriates from different embassies and international companies, and also because of locating many Embassies, ambassadors' residences and international companies in this neighborhood, it can be close to mentioned areas so it is suitable for foreigners from different nationalities.
Pars Diplomatic real estate services for Zafaraniyeh neighborhood
Pars diplomatic works with the best and the most famous builders in this neighborhood which causes to know the most high quality buildings in the area.
Embassies or companies that are located in the area or those who look for a high quality apartments, buildings, villas or offices can immediately contact us for best consulting service in the area.
Pars diplomatic experienced agents and consultants can give the foreigners the best consulting about neighborhood features and introduce them the best furnished or unfurnished apartments with the most reasonable prices. And they do on exactly according the clients requests.
Recommended Links
Renting furnished apartment in Tehran
Renting apartment in Elahiyeh neighborhood, Tehran